Importance of GM-BAL screening for invasive pulmonary aspergillosis in liver disease patients
Invasive pulmonary aspergillosis (IPA) is a well-known risk for severely immunocompromised patients; in recent years, however, the infection has been increasingly recognised as an emerging disease in non-neutropenic, critically ill patients. Diagnosis can be problematic in this cohort as many of the signs and symptoms of IPA are non-specific. Mortality rates remain as high as 90-100%.
In a recent study, Tobias Lahmer and colleagues analysed the prevalence and outcome of IPA in critically ill patients with underlying liver cirrhosis. In a total cohort of 84 patients, positive galactomannan (GM) tests from bronchoalveolar lavage (BAL) samples were used to identify 12 cases of probable IPA (14%).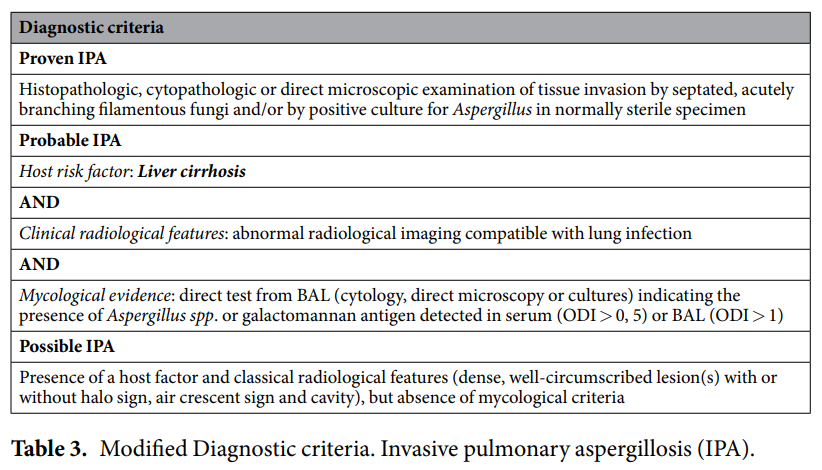 Key points to note:
Scores for the Acute Physiology And Chronic Health Evaluation (APACHE II), Sequential Organ Failure Assessment (SOFA) and Model of End-Stage Liver Disease (MELD) were all higher in probable IPA cases
Probable IPA patients needed more renal replacement therapy and more broad spectrum antibiotics
Length of ICU stay was significantly longer in probable IPA patients (16 versus 10 days) and the mortality rate of this group was significantly higher (100% versus 65%)
Mean intensive care unit (ICU) stay until diagnosis of IPA was 6±4 days
An overall sensitivity of 90% and specificity of 85% was found for the GM-BAL in IPA
In conclusion, these findings demonstrate that IPA is not rare in critically ill, non-neutropenic, liver cirrhosis patients. Clinical and radiological symptoms are often non-specific in this cohort, therefore GM screening is very useful to diagnose IPA; according to the ESCMID–ECMM-ERS guidelines, GM from BAL samples has been found to be more advantageous than GM from blood samples in non-neutropenic patients.
Read the paper here: Lahmer et al. (2019), Prevalence and outcome of invasive pulmonary aspergillosis in critically ill patients with liver cirrhosis: an observational study. Scientific Reports, volume 9, Article number: 11919