As the reference lab for the National Aspergillosis Centre (Manchester University NHS Foundation Trust) and a partner to the Manchester Fungal Infection Group (University of Manchester), we are uniquely situated to carry out research and service development into diagnostics for aspergillosis, particularly chronic pulmonary aspergillosis (CPA) and Aspergillus fumigatus.
We have the critical mass needed to carry out cutting-edge research using new technologies. We provide mycological testing and expertise to pharmaceutical companies conducting clinical trials to developing new antifungals (e.g. isavuconazole, ibrexafungerp, PC786, Pulmatrix PUR1900). We are also involved in therapeutic drug monitoring of newer antifungals such as isavuconazole.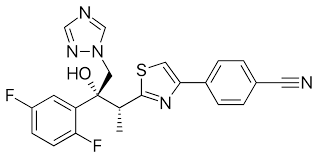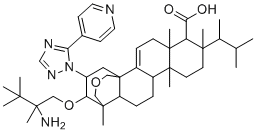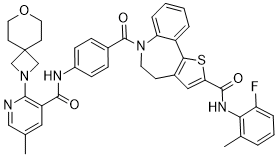 Our latest publications

List of research publications
Bongomin et al (2019) Isavuconazole and voriconazole for the treatment of chronic pulmonary aspergillosis: A retrospective comparison of rates of adverse events. Mycoses 62, 217–222
Fraczek et al (2019) Detection of Pneumocystis jirovecii by quantitative real-time PCR in oral rinses from Pneumocystis pneumonia asymptomatic human immunodeficiency virus patients. Journal de Mycologie Médicale 29, 107–111
Kosmidis et al (2019) Therapeutic drug monitoring and adverse events of delayed-release posaconazole tablets in patients with chronic pulmonary aspergillosis. J Antimicrob Chemother 74, 1056–1061
Page et al (2019) Siemens Immulite Aspergillus-specific IgG assay for chronic pulmonary aspergillosis diagnosis. Med Mycol 57, 300–307
Stucky Hunter et al (2019) Evaluation of LDBio Aspergillus ICT Lateral Flow Assay for IgG and IgM Antibody Detection in Chronic Pulmonary Aspergillosis. J Clin Microbiol 57
Richardson (2019). An introduction to current standards of CARE in invasive fungal disease. J. Antimicrob. Chemother. 74, ii2
Schelenz et al (2019) National mycology laboratory diagnostic capacity for invasive fungal diseases in 2017: Evidence of sub-optimal practice. Journal of Infection 79, 167–173
Sanguinetti et al (2019) Diagnosis and treatment of invasive fungal infections: looking ahead. J Antimicrob Chemother 74, ii27–ii37
Bongomin et al (2018) Sequence analysis of isolates of Aspergillus from patients with chronic and allergic aspergillosis reveals a spectrum of cryptic species. Future Microbiology 13, 1557–1563
Page et al (2018) Receiver operating characteristic curve analysis of four Aspergillus-specific IgG assays for the diagnosis of chronic pulmonary aspergillosis. Diagnostic Microbiology and Infectious Disease 91, 47–51
Richardson & Page (2018) Role of Serological Tests in the Diagnosis of Mold Infections. Curr Fungal Infect Rep 12, 127–136
Rautemaa-Richardson et al (2018) Impact of a diagnostics-driven antifungal stewardship programme in a UK tertiary referral teaching hospital. J Antimicrob Chemother 73, 3488–3495
Rodriguez-Goncer et al (2018) Invasive pulmonary aspergillosis is associated with adverse clinical outcomes in critically ill patients receiving veno-venous extracorporeal membrane oxygenation. Eur. J. Clin. Microbiol. Infect. Dis. 37, 1251–1257
Fayemiwo et al (2017) Comparative performance of Aspergillus galactomannan ELISA and PCR in sputum from patients with ABPA and CPA. J. Microbiol. Methods 140, 32–39.
Jiménez-Ortigosa et al (2017) Emergence of Echinocandin Resistance Due to a Point Mutation in the fks1 Gene of Aspergillus fumigatus in a Patient with Chronic Pulmonary Aspergillosis. Antimicrob Agents Chemother 61
Kosmidis et al (2017) Challenges in the management of chronic pulmonary aspergillosis. Med Mycol 55, 63–68
Moore et al (2017) First isolation of the pan-azole-resistant Aspergillus fumigatus cyp51A TR46/Y121F/T289A mutant in a UK patient. International Journal of Antimicrobial Agents 49, 512–514
Richardson & Page (2017) Aspergillus serology: Have we arrived yet? Med Mycol 55, 48–55
Page et al (2016) Comparison of six Aspergillus-specific IgG assays for the diagnosis of chronic pulmonary aspergillosis (CPA). Journal of Infection 72, 240–249
Richardson (2016) An introduction to antifungal stewardship. J Antimicrob Chemother 71, ii3–ii3

Conferences
Our staff produce many peer-reviewed scientific papers and conference presentations each year.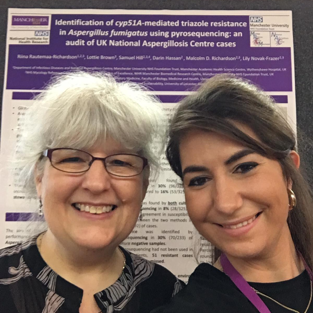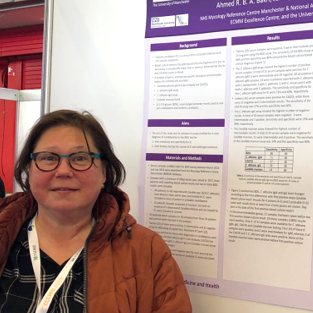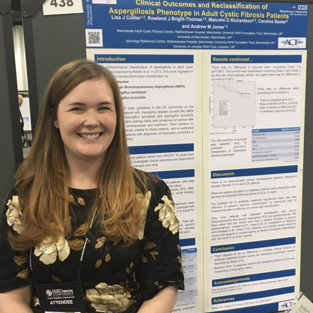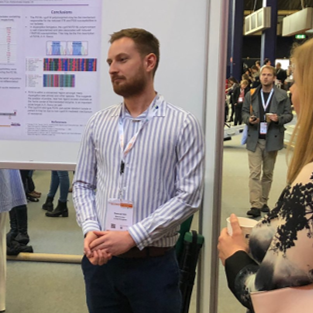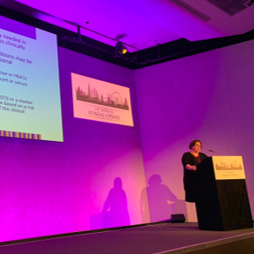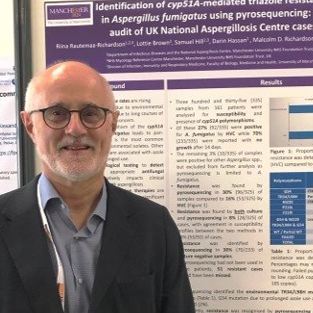 Audits
We regularly carry out clinical audits to help improve the service we provide.